Marble mosaic natural stone tiles
Marble as a natural product enthusiastic: won worldwide, processed natural stone centers are often several million years old natural stone to semi-finished or finished products and so reveal its distinctive character in color and structure. Current experience mosaic tiles, natural stone tiles and marble mosaic yours renaissance as exquisite furnishings for the interior and outside - an international trend with established ones tradition that, in addition to architects and art enthusiasts, is increasing private lovers fascinated.

At Mosafil you will also find patterns to help you spot marble mosaic in your own rooms and with the existing ones can try out lighting conditions.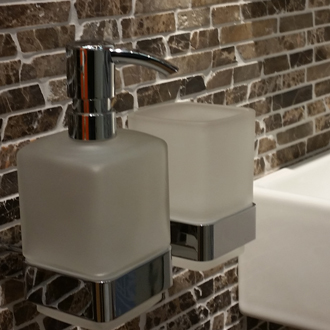 Traditional marble mosaic
The bathroom as the marble mosaic discovers an oasis of wellbeing reminiscences of antique bath rituals new - and based not least on the richness of Arab manufacturing as well cultural traditions dating back thousands of years in Italy and Greece. marble mosaic (Latin Musaicum) presents itself as decorative motif arrangement of different colored stones. The oldest mosaic tiles come from Mesopotamia, the area of today's Iraq, from the period 3000 to 2500 BC - Techniques from there in numerous other cultures found their way. Greece in turn discovered new techniques of multi-colored marble mosaic for to very soon floor mosaics, wall mosaics and columns shape. In the Roman Empire were soil and wall decorations using mosaic tiles wealthy citizens reserved up to completely constructed from mosaic tiles clearing. Famous mosaics? The Alexander mosaic in Pompeii, which represents the battle at Issos or church mosaics in Ravenna, Italy. Numerous ancient sites, from Antioch (Turkey,) via Lebanon to Dougga in Tunisia impress with their wealth of mosaic tiles.

Countless areas of use ...
Roman villas, ancient palaces - unthinkable without them natural color shades of fine mosaic tiles, which as individual design element a cultivated ambience shape. Whether as wall mosaic, flooring, in living room, kitchen or bathroom: the uses of this natural stone tiles are diverse. Combine for example large-format mosaic tiles in the bathroom with an effective look, because natural stone tiles in particular shape this sense of space through the aesthetics of their generous design elements. Are you bored of existing tile picture? Time to use it with accents loosen marble mosaic. Borders or smaller natural stone tiles add a personal touch. Besides harmonizes marble mosaic with stoneware, ceramics and others Elements made of marble, especially in the pool area or in the model Roman thermal baths designed wellness facilities.

... and creative design options
Marble mosaic - what is that actually? Marble is created under exposure to high pressure and certain ideal temperatures. Individual mosaic tiles as unmistakable unique pieces are unbeatable authentic because they consist of living elements split marble. The natural stone tile material itself - honed, tumbled and polished - convinced with unique surface structures and natural colors. Unevenness or flaking are express wanted. Natural stone tiles show an antique look differences in drawing, color, structure or veins, so that deviations are no reason for complaint.

Which natural stone tile versions are available? Natural stone marble mosaic is available as marble mosaic, for example sticks, whole mosaic pictures or natural stone for floor and wall - depending on whether you are using antique or current motifs, portraits, coats of arms or relief pictures made of natural stone want to set stylish accents. Natural stone tiles inspire: Why not colored mosaic tapes, rosettes or medieval-style inserts in combination with stage larger records? And depending mosaic tiles are ideal for surface structure combination with glass mosaics or, colorful to subtly playful, with granite, sandstone, slate or quartzite.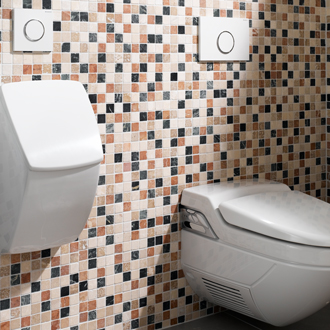 marble Mosaic - beautiful & practical at the same time
Fancy products like mosaic tiles realize versatile design ideas because they come in variants like square shape, as broken mosaic or as a whole marble mosaic set are available. Ready on net arranged, pre-glued marble mosaic as mosaic tiles means simple laying, in contrast to working with loose, individually stones to be grouted. Can you tile? Then you succeed also a marble mosaic. Design your own patterns? No problem - that nets made of natural stone can be easily cut and cut combine your mood with your own patterns.

Another practical advantage of mosaic tiles: curves, sharp corners as well as transitions are seamlessly clean everywhere and individually realized, on columns, in the bathroom, in the sauna, and that without considering right angles. Tiled smaller niches simply with small mosaic. Also worry these natural stones flow through numerous floor joints for natural slip resistance and therefore surefootedness, so that Do not turn family bathrooms into wet slides. But treat yourself to this acid-sensitive natural stone tiles the right care, because marble requires real limestone Mosaic that hardly tolerates waxes and oils, a neutral one cleaner.

Mosaic tiles: Service capitalized
quality is us an obligation. In our online shop you will find a wide selection of high quality First order mosaic tiles. Because we tile natural stone We look forward to buying directly from a global manufacturer network us, you natural stone always tiles for fair Value for money and in excellent offer quality craftsmanship, including short delivery times.

Visit our complete range of mosaic tiles and benefit from our many years of experience in calculating marble mosaic and natural stone tiles.

Do you have questions about mosaic tiles? Customer requests are us program, because our natural stone tiles selection in reseller quality wants more than just that offer standard products. We don't just support you expertise and personal advice, but would like Inspire you! Because with marble mosaic are your creativity no limits. Mosaic tiles are an ideal material to use achieve maximum effects with minimal effort.

Experience Mediterranean beauty and timeless elegance from mosafil marble mosaic - in all living areas.