Wood look for balcony and garden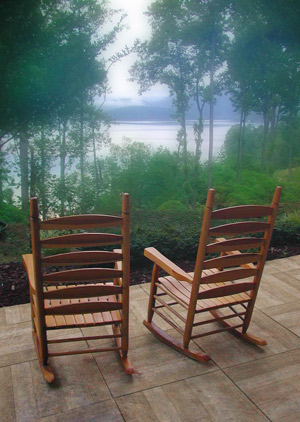 Everyone has their own ideas when it comes to furnishing and furnishing their home, terrace and garden. Weatherproof and particularly weatherproof materials are particularly in demand for outdoor areas. Would you like to redesign the balcony or terrace a little or differently? Again, weather resistance does not have to come at the expense of beautiful design. Concrete slabs or ceramic tiles are yesterday, because there are now a number of much more attractive alternatives for the optimal design of outdoor areas. For example, materials with a warm wood look.


Tiles and wooden tiles for outdoors
Tiles and floor slabs for the garden, terrace or balcony are used almost everywhere. Are you still looking for a visually attractive and as natural as possible method for designing your garden or terrace? For example, you can lay wooden tiles on the floor of your veranda or on the balcony. You can find this type of flooring in hardware stores, in specialist shops or at various retailers on the Internet. Tiles with a wood look ensure a particularly beautiful design in all outdoor areas. The natural appearance of the wooden tiles especially ensures a warm and Mediterranean ambience to feel good. Whether tiles with a wood look made of acacia wood, pine, spruce or another natural material, they are available in different types of wood and in different designs. While some of the wood tiles look more like a traditional parquet floor in terms of appearance and design, other models have the appearance of a rustic plank floor. Whether in different natural wood tones or with a light gray glaze, you will find the right wood tile model for every taste and every ambience. Due to their weather resistance, wooden tiles are not only suitable for outdoor areas such as the balcony or terrace, but also for damp rooms indoors. Lay tiles with a wood look, for example in wellness areas such as a sauna or a swimming pool, or equip the floors in your own bathroom with wooden tiles.


Advantages of tiles with a wood look
You have decided to use and buy wooden tiles and have already found a model that meets your taste and personal requirements? The assembly of the tiles in wood look is also not a big problem. Thanks to a special system, the wooden tiles can be easily laid as desired using a plug-in connection. You do not need to use any special tools to assemble the wood-look tiles. Galvanized screws and a stable substructure ensure the permanent stability of the tile connector system. A special impregnation of the tiles in wood look and the slip resistance are further characteristics of tiles in wood look. Cleaning the wooden tiles is also very easy with water and conventional cleaning agents. In addition, floor design with wooden tiles is particularly interesting from an ecological point of view, because the natural material for tiles with a wood look comes from organic farming and can later be easily recycled. Another plus for the use of wooden tiles in the design of damp rooms, balconies or garden areas.